One of the discussion threads at the CHI Conference examined the effects of technology on social interaction and socialization.
In his talk on mobile blogging, Russell Beale (University of Birmigham, UK – blog) described two different views on the effect of technology on socialization, what he calls Vision and Reality. 
The Vision–the optimistic view on technology and socialization–emphasizes the connectivity of the digital world: information is easily available, fast to get to, and free; everything is networked with everything else, making communication, expression, and free speech uninterrupted and immediate. Technology enables a knowledge society. Even when we are physically absent, we can be virtually present and participating; anywhere, anytime.
The Reality–or the pessimistic view on technology and socialization– emphasizes isolation and the disconnection between the physical world and the digital worlds. Technology can create a closed, self-centered, insular world, where people pay attention to what's happening in their heads and on their devices rather than in the outside world. People are engaged with their iPods, SMS, mobile phones, and stop paying attention to what's going on around them. Information is selected and filtered out based on preference: we cut out what we don't like or don't agree with. Technology enables an ignorance society. Even when we are physically present, we are socially absent.
So, is technology good or bad for social interaction and socialization?
When technology hurts social interaction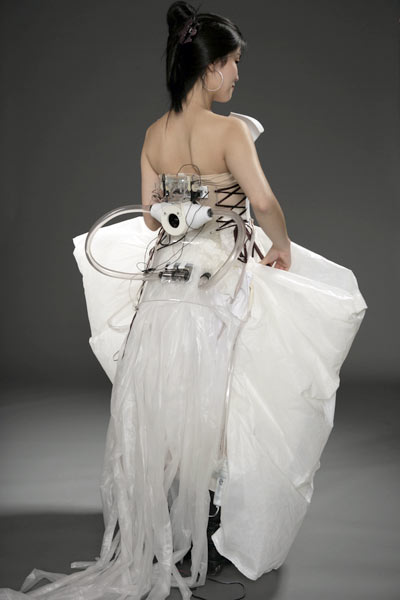 Gerard McAtamney presented a study on the effect of wearable computers on real life conversations. While a few people moved around the room with cyberpunk devices implanted on their bodies, we discovered that paying attention to a stream of information from a wearable device while talking to somebody has a negative impact on the conversation.
Now, if you ever found yourself talking to your spouse when s/he is reading a newspaper, or surfing the Internet, or watching football on TV (or more likely doing all three things at the same time) you already know what information overload can do to social interactions. Trying to talk to somebody who is paying attention to something else is a quite unrewarding social experience.
The study examined three experimental conditions (normal conversation – no wearable; wearable present but switched off; wearable present, switched on). In the "wearable on" condition, the device (a head-mounted Xybernaut 4 Shimadzu display, to be precise) flashed visual stimuli to the wearer (a Powerpoint presentation, simulated communications such as emails, text messages, phone calls, and calendar reminders). Both wearer and non-wearer were asked to evaluate the wearer attention and concentration, eye contact, perceived naturalness of the conversation, and perceived impact of wearable on the conversation.
The results showed significant impact of the swiched on wearable, and no effect when the wearable was present but off, except for the initial irrepressible burst of laughter. Even if the bulky wearable looks funny and improbable like a futuristic device in a 70s sci-fi TV show, it didn't actually impact the quality of the conversation as long as it was off.
I found interesting that the wearers of the computing device were more distressed than the non-wearers. While they felt distracted and an overwhelmed, their partners often did not realize the extent of the attention and memory disruption caused by the device.
During the Q&As, it was pointed out that wearable computers break the "common ground" rule of communication: clearly, one of the two people involved in the conversation is aware of information the other is not. The non-wearer may be suspicious of what the other person is doing. Am I under surveillance? Is the other person recording the conversation? What does she know that I don't?
I wonder what happens with practice. Perhaps the device wearer gets better in following two streams of information. Or–more likely–the wearer might learn how to fake attention and understanding (you know: the occasional nod and I'm-listening-to-you mmmh sound). Or they may just stop caring they can't follow the conversation. They just look so cool in a nerdy kind of way.
Using of technology as a coping mechanism
Irina Shklovski (Carnegie Mellon University – blog) discussed how people use technology to cope with a socially stressing event such as long distance residential moves. In her study, Shklovski looked at the changes in online behavior after a move as a function of self-reported depression/lonelines, gender, and type of Internet use.
There are two main strategies used to cope with emotionally taxing events: sociability (asking for support to friends and family) and escapism (looking for distraction to distance oneself from the cause of stress). These two strategy are reflected in two different patterns of Internet use. Using the Internet to communicate with friends and family and to maintain social ties is a sociability strategy to cope with stress; using the Internet as entertainment (e.g., browsing, listening to music, and watching videos) is an escapism strategy.
The results of the study:
People who use the Internet for social activities (communicating with friends and family) before the move tend to perceive higher social support after a long distance residential move.
People who use the Internet for entertainment, however, tend to show lower perceived social support and increased loneliness.
As compared to the behavior of people who moved short-distance, long distance movers show increase in Internet use for social communication with friends and family, but only if they report low levels of loneliness.
Men and women seems to cope with depression after the move in different ways. In general, women who reported higher level of depressive affect shortly after the move also reported using the Internet less for both social communication and entertainment.
Men who reported higher levels of depressive affect shortly after the move increased their use of the Internet, especially for entertainment.
So, although the Internet provides useful tools to maintain social ties after a long-distance residential move, people don't always use it that way, especially when they feel depressed and lonely.
How to create successful online communities
A number of papers presented at CHI analyzed participation in forums and other online communities.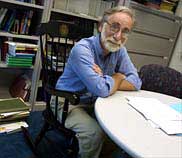 Robert Kraut of Carnegie Mellon University discussed how to increase active participations in online forums. Although 52% of Internet users say they regularly visit online groups, active participation is not as common:
50% of "active" listservers have no traffic.
only 5% of Slashdot new subscribers return
only 16% of register users post, and 55% of them post only once.
40% of Usenet users who post ever return
25% of posts have no response.
Whether or not a user's first post receives an answer has a strong influence on his/her future participation to the online community, which in turn determines the success of the community. Kraut examined the factors influencing the likelihood that a post will get a reply:
Context:
The type of community (health support groups  have the highest percentage of replies)
The status of the poster (people who have already posted have a slightly higher probability to receive a reply)
Cross-posted messages are more likely to receive a reply
Attentional Demands:
More complex questions receive fewer replies (longer posts, using longer sentences and longer words)
However, post frequency in the forum does not have an effect on the percentage of messages that receive a replies
Post content:
Being on topic increases the likelihood of a reply
Self-introductions are good
Asking specific questions is good
So, if you want to receive a reply to your post, introduce yourself, be personal, write simply, and be on topic. And if you want your online community to thrive, make sure to reply to new users and provide instructions on how to write successful posts. To learn more about this study, read the paper [PDF].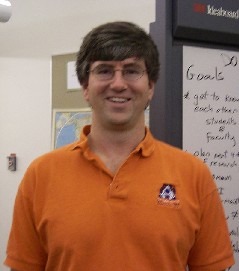 John Riedl of the University of Minnesota showed how contribution to an online community increases when participants are given feedback on how useful their contribution is to other members.
Riedl's study examined movie rating behavior of subscribers of MovieLens.  Participants were asked to rate 150 movies they were familiar with and were given feedback on (1) the value provided by their ratings (on a 3-point smiley faces scale) and (2) which group will benefit from the rating (nobody, self only, people with similar movie interests, people with different movie interests, all MovieLens users.)
The results indicated that providing a measure of the value of rating movies motivated people to rate more movies. This was especially true if people with similar movie interests (rather than dissimilar interests or all users) benefited from the ratings.
Conclusions
Humans are social animals and seem to continue to behave as social animals even in this technological world. Technology doesn't seem to substantially change the fundamental laws of social behaviors, but changes the context in which these laws unfold and amplifies their effects. Somebody could be a distracted listener 100 years ago, while reading the newspaper. Now, the variety and complexity of distractors is exponentially multiplied: people watch TV, browse the Internet, and sometimes wear nerdy-looking computing devices that continuously flash information.
People used to get lonely and depressed when they moved to a far location. They still get lonely and depressed and the main coping mechanisms don't seem to differ, but technology can provide more numerous, more efficient (but not necessarily more effective), and cheaper ways to cope by socializing or escaping.
We evaluate our presence in a group by monitoring social feedback and we feel motivated when we realize that our contribution is valuable. In online forums, we cannot see how people react to our presence, but we still monitor social feedback by counting how many people reply to our posts and how they do it. We are more likely to contribute to an online community if we feel that our participation benefit somebody.
As Russel Beale suggests, technology has the potential to make us feel connected and socially engaged or isolated and self-centered. In the end, is how we use technology that makes the difference.
UPDATE: The latest issue of Hot Topics!, the publication by the Human Oriented Technology Lab at Carleton University, is dedicated to the impact of online behavior on offline socialization. Cara L. Donnelly reviews the literature on the relationship between Internet use and social behavior and arrives to he same conclusion I suggested in my post:
It appears that Internet use does not cause any offline social impact, but rather, peoples' offline existence determines how they use the Internet.
Barry Wellman, who conducted a recent study on 350 randomly selected online Toronto residents, agrees: people still have closer relationships with their offline friends, but  online communication tools are becoming increasingly more important to maintains social connections.
Tags: CHI2006, social behavior, technology, socialization, online communities