Do you feel discouraged? Do you think that your life is a failure? Are you ready to give up?
Some people buy motivational books and read motivational quotes when they feel demoralized. I'm glad they can find solace in those books and quotes. I can't. I've always found motivational stuff depressing and unhelpful, but I've found something that works much better for me: I love reading about famous people's failures.
I found an inspiring collection of notable failures browsing the Self-Efficacy page created by a group of Emory's researchers (self-efficacy is a concept developed by psychologist Albert Bandura, which describes our belief in our own ability to reach a desired outcome; it turns out that self-efficacy perception is a good predictor of our success).
This quote, in particular, made me laugh aloud: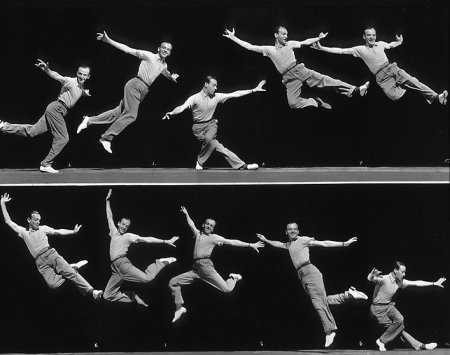 After Fred Astaire's first screen test, the memo from the testing director of MGM, dated 1933, read, "Can't act. Can't sing. Slightly bald. Can dance a little."
And you may also be interested to know that Walt Disney was fired by a newspaper editor because 'he lacked imagination and had no good ideas.' Charles Schultz "had every cartoon he submitted rejected by his high school yearbook staff "and Walt Disney wouldn't hire him." Lucille Ball was told by the head instructor of the John Murray Anderson Drama School, "Try any other profession." Robin Williams was voted "least likely to succeed" in high school. August Rodin's father once said, "I have an idiot for a son;" he was described as the worst pupil in the school and rejected three times admittance to the Ecole des Beaux-Arts. And, of course:
Albert Einstein did not speak until he was 4-years-old and did not read until he was 7. His parents thought he was "sub-normal," and one of his teachers described him as "mentally slow, unsociable, and adrift forever in foolish dreams."
Don't you feel better already?
The point is: perhaps what keeps us from succeeding is our fear of failing or a false believe that if we were really good we would succeed sooner, faster, and most of the times. And our belief that if somebody tells us we are bad, we must be bad.
So, if you feel a failure, rejoice: perhaps you are on the 999th step of the 1000-step invention of the light-bulb.