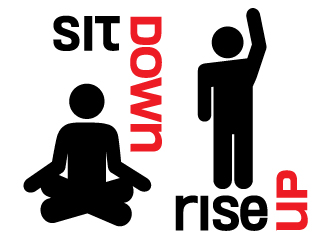 A reminder to all of my friends that on Saturday I'm participating at the Interdependence Project marathon and I need your help.
As you can read in my previous post, I will be publicly sitting for 4 hours on Saturday, between 11AM and 3PM, in support of the Interdependence Project. This is the annual fund raising for this great non profit organization.
Showing your support is easy: visit this page, select your amount, and add my name in the "Name of sitter" field.
I know you want to do it, and the time is short! Come to the event, which is hosted by the ABC Carpet and Home at the corner between Broadway and 19th street, to see me sitting still and to get free meditation classes with three great teachers: Roshi O'Hara, Dr. Miles Neale, and Robert Chender. The classes are at 12:00PM, 2PM and 5:3pPM. If you want to learn more about meditation, now is the time.