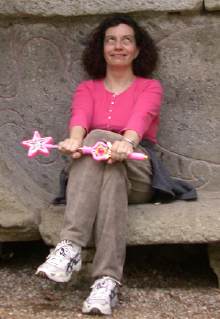 I've always been an hopeful pessimist. I can see that the glass is half empty, but I cannot stop looking for ways to add just a little bit more water (or wine). I am always restless and seeking, because deep inside myself I know that I can be happier, that the world can be a much better place, that we can build much more usable interfaces, and that we can create better and more compassionate user experiences.
Nothing has been linear, straightforward, or "as planned" in my life, but I surely cannot complain. When I was young I thought I wanted to be a farmer, so I decided to take a BA in Agriculture at the University of Pisa. When that didn't work out as I hoped, I became depressed, took some time off, and then decided to take a self-medicating BA in Psychology the University of Padua.
When I finished college, I realized that it was not that easy to find a job as a psychologist, so I ended up getting a Ph. D. in Cognitive and Experimental Psychology at the University of Padua, under the supervision of my beloved professor Carlo Umiltà and my friend Franca Stablum.
In 1994, when I was still a Ph.D. student at the University of Padua, I was sent to Eugene, Oregon, to spend some time as an exchange student at the Department of Psychology of the University of Oregon (Go Ducks!). I ended up staying there for four years, from 1994 to 1998.
In Eugene, I worked with Steve Keele and Michael Posner. While I was there I also managed to meet, fall in love, and marry my husband Scott. In October 1998 I moved to Philadelphia, to work with brain injury patients at the Moss Rehabilitation Research Institute. I worked at Moss until July 2000, collaborating with some great people such as Laurel Buxbaum, Myrna Schwartz, Branch Coslett, and John Whyte.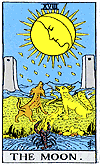 Which Tarot Card are You?
Brought you by Quizilla
My research focused on how our attention and memory influence the control of action. I've spent a lot of time collecting behavioral data and measuring high density Event Related Potentials (ERPs) in "normals" (e.g., college students) and patients who have suffered brain injury.
While at Moss I became interested in the application of concepts and methods of cognitive psychology to the field of human-computer interaction and usability engineering. After a lot of reading and 50 job applications, in August 2000 I was hired as a usability engineer by a large financial company. In April 2002, I become the manager of the Web Usability Team. After 5 years in IT, I took a break and introduced user research and user-centered design to our print design teams.
Pictures
One day I'll have to lock myself in a room and organize my pictures.
In the meanwhile, a chaotic collection of pictures can be found on my Smugmug page.